The Films of Judy Garland • Poster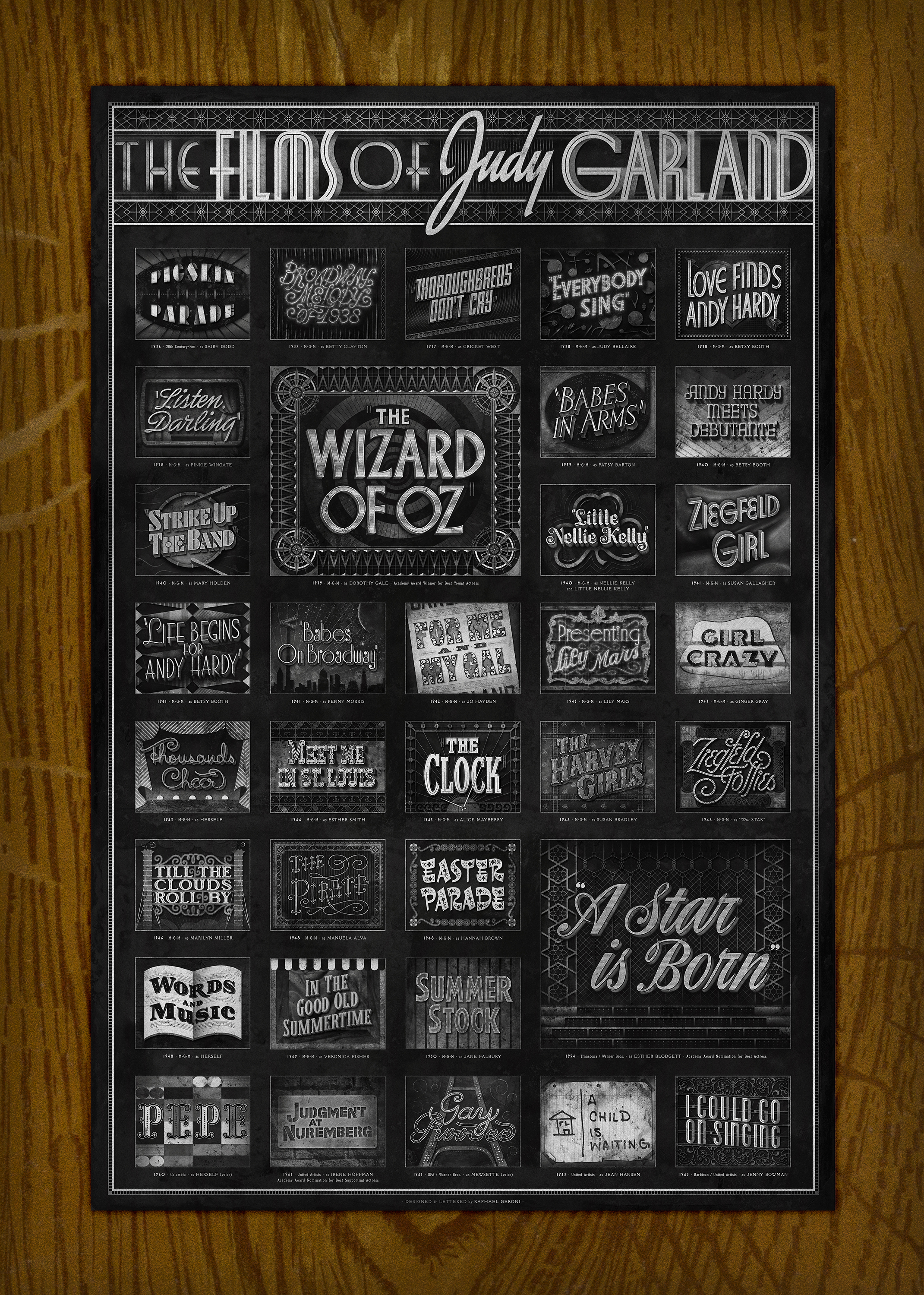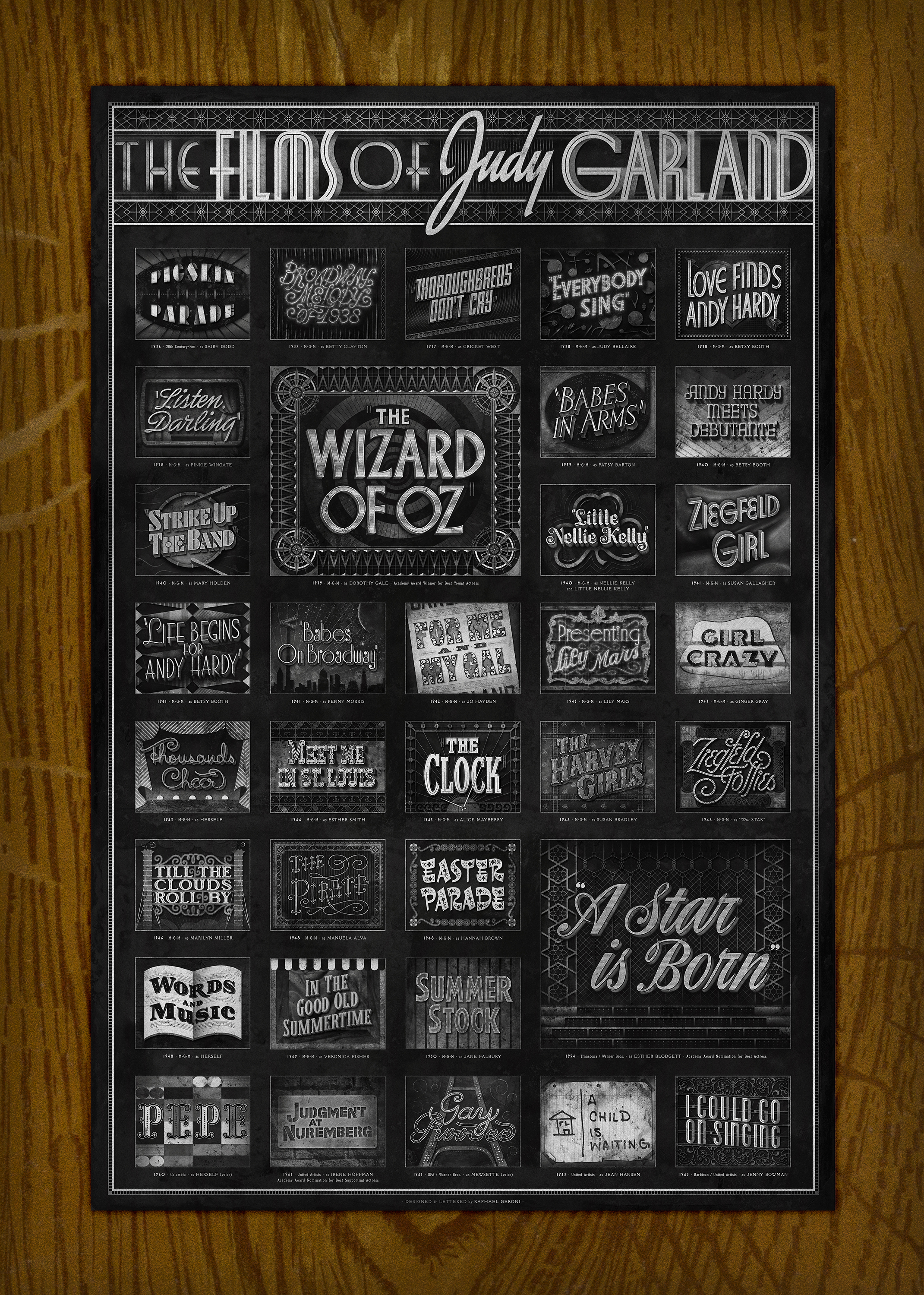 The Films of Judy Garland • Poster
My love for classic films inspired me to design and letter a series of retro title cards for the films starring my favorite actress, Judy Garland, while drawing inspiration from their original titles and the promotional ephemera created for the films.
I began the project with a series of titles from films that most movie fans would associate with Garland: The Wizard of Oz, Meet Me in St. Louis, and A Star is Born. After those films, I started from the very beginning of her film career in 1936 and continued chronologically until her final acting performance in a film she completed in 1963.
The poster is printed at the original one-sheet poster size (27" x 41") on a beautiful metallic stock that has a filmic quality and might remind you of a vintage silver gelatin portrait you might have received after writing to your favorite MGM star.
Please select ONE-SHEET POSTER SHIPPING at Check-out. Thank you!